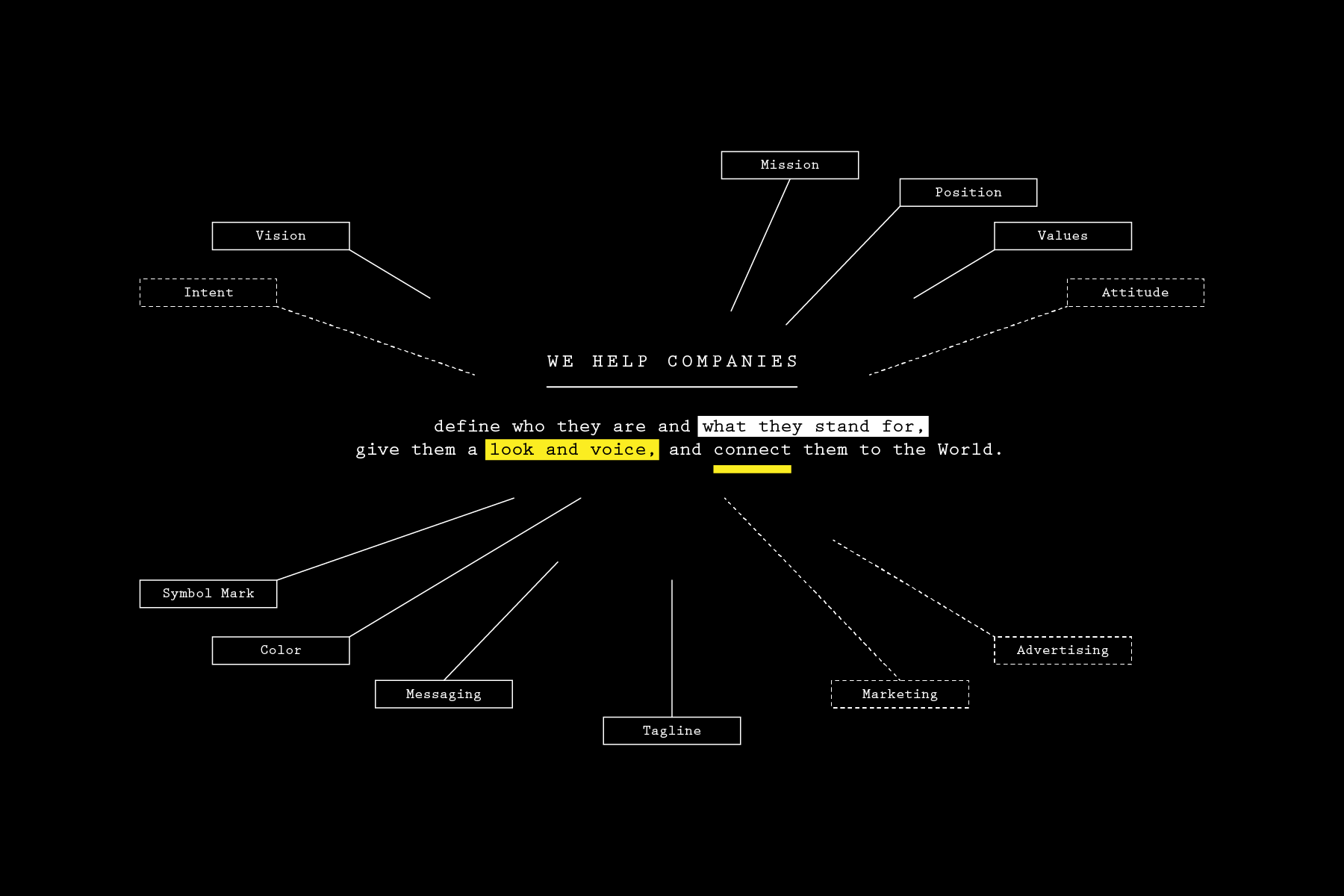 A brand is a special feeling backed by sound reason. We help our clients take off and help their brands land emotional real estate while delivering strategic value and tactical results.
Flying Machine is a Manhattan based branding and advertising boutique piloted by broadcast design visionary Micha Riss with co-pilots Moshe Bonen and Lio Spiegler on Strategy. With outposts in LA, Tokyo, and Tel Aviv the agency combines a multi disciplinary approach to branding strategy weaved into high-end print and motion design solutions, and brought to life by a compact multi-national team of experts and visual artists.
We specialize in brand development and marketing applications for products and service in real estate, technology, entertainment, and investment with a focus on growing markets and brands who live in the public domain, above international borders. We borrow creative best practices from years of combined experience in media, sports, fashion, high end print production and the moving image and apply them liberally across the entire spectrum of touch points.
Take a look at our recent work to get a feel for some of the books, brochures, floor plans, identities, web pages, TV promos, brand videos, product packaging, signage, and event packaging we've written and designed.
We believe that great brands possess a clear intent. We apply the razor sharp insights, the pizza oven warm hearts, and the unique creative bent of the Flying Machine team to extract unique differentiators and help our clients articulate their brand then seed it throughout the world.
Our international clients like Sky Italy, Sport5 Israel, and Shop Japan as well as our local clientele including Douglas Elliman, National Geographic, and ESPN have one thing in common: they've all experienced the transforming effect of climbing on board the Flying Machine. And they have all met or exceeded their branding, marketing and sales expectations.
Brand Essence

Mission
Vision
Core Values
Positioning
Story
Brand Presence

Logotype (Symbol Mark)
Visual Identity (Color, Typography, Icon & Pattern)
Key Visual (Photography & Illustration)
Style Guide
Mascot
Slogan & Tagline
Sound Logo
Marketing

Packaging
Web
Brochure & Collateral
Video (Script To Completion)
Retail
Presentations
Tradeshows
Content Marketing
Advertising

Campaign Strategy
Media Planning
Print (Postcard To Billboard)
Digital (Tweet To Video Blog)
Mobile (Ads To Apps)
Consulting

Brand Research & Analysis (Interview & Workshop)
Branding Strategy
Internal Branding
PR Strategy
We Create brands for
Real Estate
We Create
Industrial Design
We help it communicate with People
Software